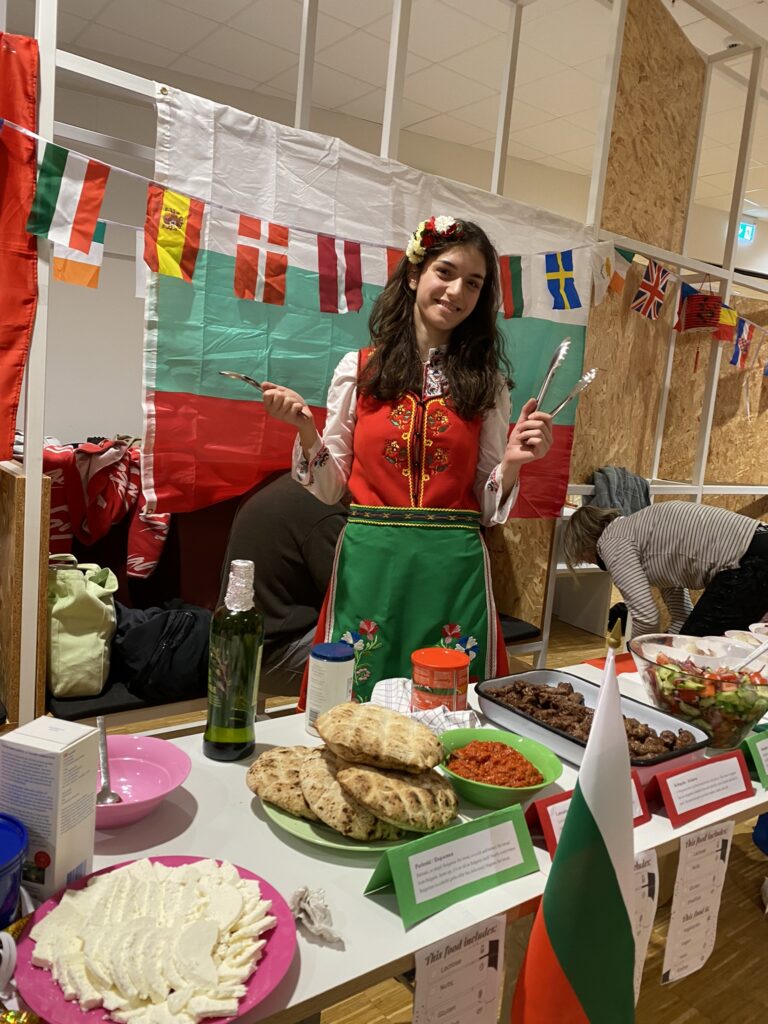 This winter, students in the Upper Secondary planned and held an International Evening at the school where different cultures were celebrated.
The student-planned International Evening was held in the canteen that was beautifully decorated with flags and different exciting stalls. Students were dressed in national costumes, wearing the colours of their flag, or their national football jerseys which really added to the celebratory atmosphere.
Food and drinks from all over the world was at the heart of the event, and all parents, teachers, and students could try a little bit of everything – as you can see in the gallery below.
---