European School Copenhagen is a tuition-free international school under the City of Copenhagen.
European School Copenhagen offers one year of nursery class (equivalent to Danish 0.klasse/børnehaveklasse). The children in nursery class are 5-6 years of age.
The school has three nursery classes, one in each of the school's three language sections: English, Danish and French. The language of the section is the language of instruction in the class and applicants for nursery class are expected to speak the language of the section applied for fluently and the language must be anchored in daily life.
You can read more about our nursery classes here.
The process and criteria for admission to nursery class are explained under the link criteria and process. It is important to note that nursery class (Danish børnehaveklasse) is a compulsory school year in Denmark and it is not possible to enter nursery class during the school year unless the child has already attended nursery class or equivalent elsewhere. It is also important to note our age requirements for admission in the different year levels.
If you wish to apply for nursery class, please use the link and upload the documentation listed under apply for nursery class.
Timeline for Admissions to New Nursery classes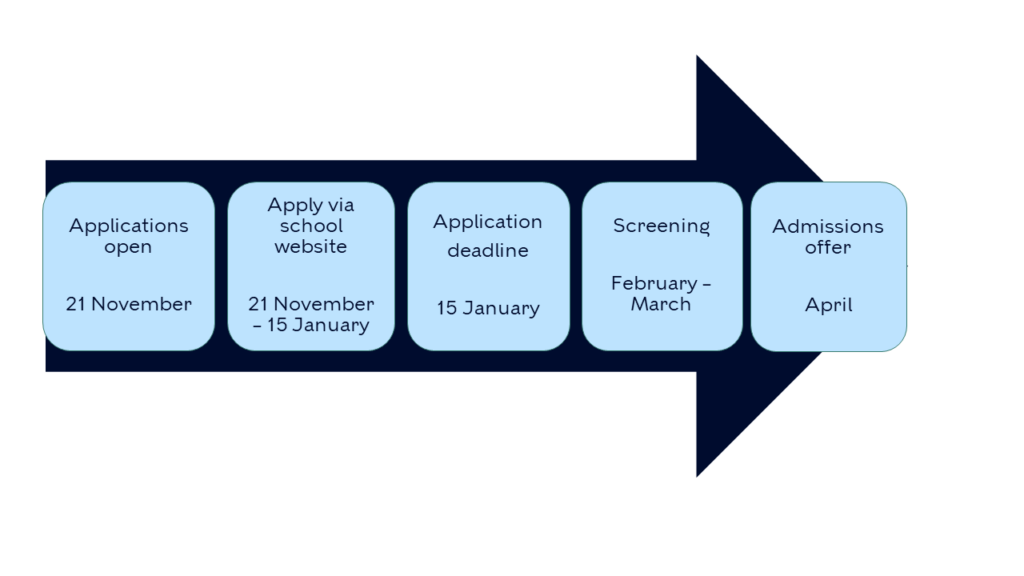 Last updated October 13, 2022